Recession is Bad…. 😦
Hi, I am Hercules, not the powerful Greek demigod (much as I wish, i could be….) but a poor cycle, who is recently bought by a naughty boy…. Today I want to share with you why and how my life was tarnished by this recession…. boo-hoo 😦
I was recently bought by a guy for around 5000 bugs. Now I don't know how much of a bargain, he had done to arrive at this number, in turn relentlessly reducing my face value. As if, I was less upset on leaving the cool, air-conditioned showroom and settle in the portico of this guy's house, withstanding the hot sun, rain, freezing cold…. my fellow companion in the portico Mr Yamaha (his bike, who is now almost an expert in handling this guy…. :P) keeps sharing his experiences, to inspire (????) me.
Mr Yamaha was telling me, this guy works for some hot shot IT firm which is around 20kms from here. I was dreaming of this guy riding me all the way to his office, flaunting me in front of his colleagues and friends, giving party on owning me etc, etc…. But alas, what I thought and what happened was quite opposite. Looks like he loves photography and apparently wants to be a great photographer one day. More than riding me, he is interested in taking pictures of mine in different angles and in various places (of all sorts…. The last one explains it all…. :()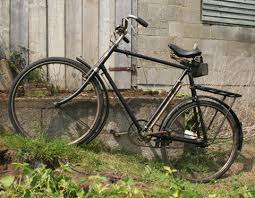 You might be wondering how is recession responsible for all this?? Mr Yamaha was telling me that the guy was planning to buy a HERO HONDA STUNNER, but due to recession bought me instead…. boo-hoo… 😦
Recession is Bad 😦
Recession is Good…. 🙂
Hi, I am Scorpio…. yes I am THE CAR…. and I am very happy today…. you want to know why??
All thanks to recession. I happened to meet one of my girl friends, Alto. She was looking sad, worried and fragile. I was so concerned about her health, asked her to go to the service center to get a complete health checkup. At which, she started sobbing, and lamented that her owner does not even have money for buying her food (petrol), leave alone a health checkup. Due to recession, her income has cut down, but not her expenses. Hence all her and her boy friend's money goes in paying her credit card bills, her beauty parlor bills, bills for the gym (no wonder she looks like a pencil and her boy friend calls himself a "POOR KID"… :D) etc….
I felt sympathetic for her, and was thankful to God, that I am still at the show room, relishing all luxuries. But my happiness was short-lived. Alto told me that her owner's boy friend (Mr Poor Kid) is interested in buying a Scorpio and that her owner is planning to bring him to my show room. I was living in fear from that time, till one day, my Alto came with a good news.
Thanks to recession, her boy friend has decided to postpone his plans of buying Scorpio…. Hurray!!!!!
Recession is Good 🙂